Home - About Us
About Us

Located in Zhejiang of China, Airee has committed to providing outdoor furniture, with its product range including gazebo, umbrella, rattan table and chair, textilene set, swing and sunroom.
Focus on the subject "Living and life outdoors", Airee offers a magnificent collection of garden furniture made of aluminum, steel, resin wicker, textilene etc. Countless designs and strict quality management ensure optimum availability of our products so that we are able to provide them to partners in a reliable and customer-friendly manner.
The common mission of all the Airee staff (487 employees): To establish Airee as a synonym for high quality in form and function among the outdoor furniture market.
2011 Sales: $9.5 Million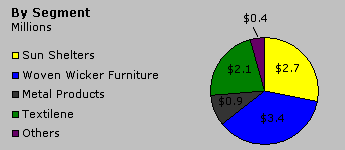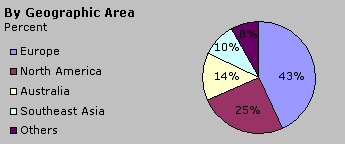 Annual Sales: 2005-2010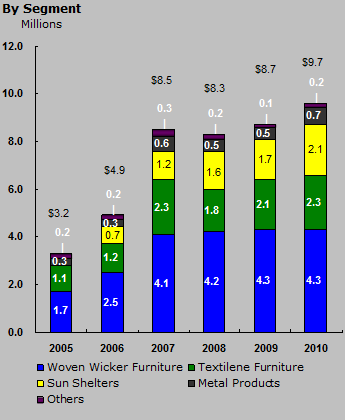 The factory was founded in 2003, and with 76 employees the company started to do OEM service for some local large scale enterprises. Its main products were semi-finished articles for textilene chair, table, and swing. In 2006, another factory was established especially for Sun shelters, such as gazebo, umbrella, and greenhouse.
By cooperating with C&D Co., Ltd (Listed Company, State-owned) in 2009, it started to export products directly to customers worldwide. In order to better serve customers, we set up AIREE in 2011, which is also registered and used as a trademark.
Two factories totally have an area of 38,750 square meter facilities and 487 employees, with maximum output 46,500 pieces furniture each month.
Airee is recognized for its emphasis on R&D as well as its stringent standard in quality control. We have worked diligently from the very beginning to turn out new material and products to meet the need of an ever-changing market. Meanwhile, in addition to our internal quality control, 6 in-line QC and 4 final inspectors take care of every step in the workshops, and we also send our products to independent laboratories for testing purpose regularly.
A careful selection and treatment of raw material is an absolute guarantee for beauty and longevity.
Production Facilities and Activities
View a listing of Airee's production facilities and activities.